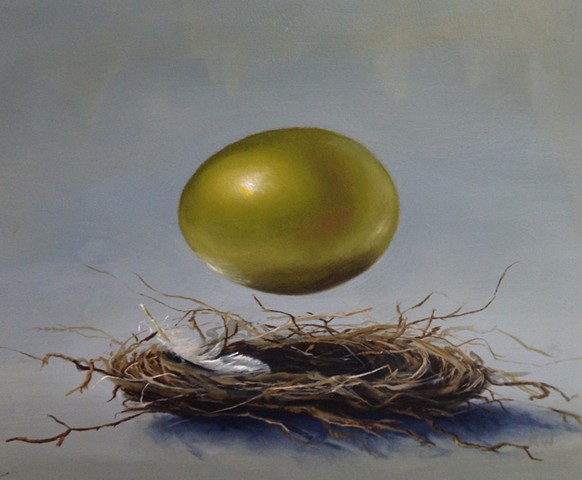 I am a classically trained artist, working within traditions of realism and usually applying time-honored oil painting techniques.
My work predominantly grows out of the traditional still life genre, while commonly incorporating surreal elements and exploring the world of illusion and physical impossibilities, offering often playful insights into my own philosophical and psychological journey.
Perhaps most importantly, I have fun painting and tend to be happiest with the finished piece when I feel that it expresses this sense of fun.